CHILLING REVIEWS: Wendell And Wild – An Emotionally-Potent And Overwhelming Work
It's no surprise that Henry Selick's new feature film Wendell & Wild looks amazing. Selick has made some of the most indelible images and iconic characters stop motion has ever offered us. Selick has been a master of his craft for four decades, something that only becomes even more impressive when you consider that he's only made four feature films. 
Wendell & Wild is the first of those features based on a concept by Selick. The film is expanded from the unpublished book of the same name that Selick wrote with Clay McLeod Chapman, who has traded co-writing places with Jordan Peele for the movie adaptation. The story follows the titular demons Wendell (Keegan-Michael Key) and Wild (Peele) who find a way to come to the land of the living by being summoned by a "Hell Maiden." That Hell Maiden is Kat (Lyric Ross), a young woman who lost her parents in a tragic car accident she feels was her fault and has since been moving through the foster care and juvenile justice systems.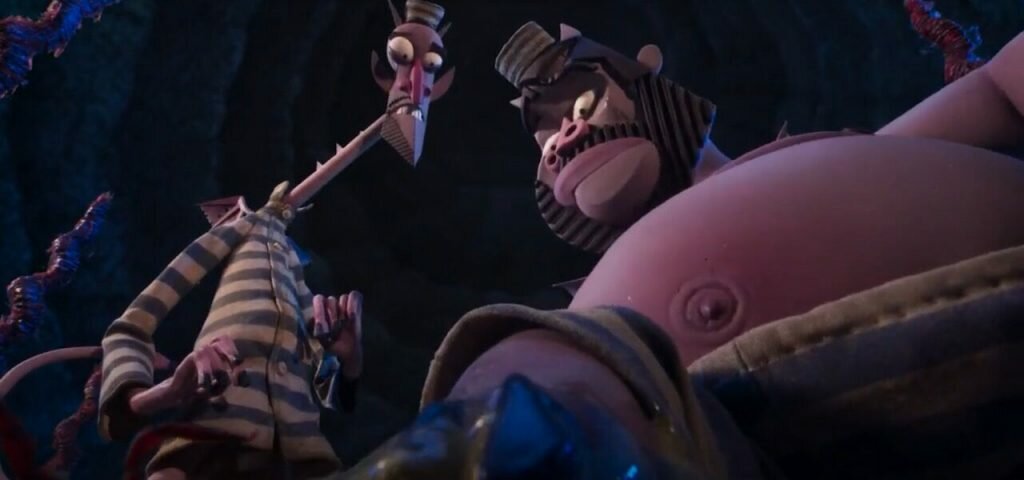 The simple story is about a girl who summons some demons and together they embark on an adventure that allows her to work through her guilt and grief, and become a more healthy and self-loving young woman than she was at the start of the film. But Wendell & Wild is far more complicated than that. The film takes on a huge swath of themes and social issues; from the relationship between religion and capitalism to the power the dead hold over the living, to private prisons and the need for solidarity among women of color in the face of oppressive forces.
There are subplots galore in Wendell & Wild, and while every one of them has something meaningful to say, the film is sometimes overwhelming. And as with some of Peele's other work (most notably his co-written script for 2021's Candyman), some of the ideology of the film gets muddled in its many overlapping messages, particularly in relation to police and their relationship to capital.
But Wendell & Wild is a Henry Selick movie, the first since Coraline more than a decade ago, which means that the overabundance of ideas in the film is matched by an abundance of delightful images. From Selick's classic mixture of the macabre and the whimsical in three dimensional stop-motion to shadow plays and some incredible paper cut-out art, the film is a wonder to behold. There's also the fact that characters within the world of the film are artists, bringing in-universe murals and three dimensional paper models to the screen in a way that feels organic but still breath-taking. Add to these beautiful creations that the film is lit with bright greens, purples, and blues and you have one of the most visually stunning animated films of the year if not the last ten years.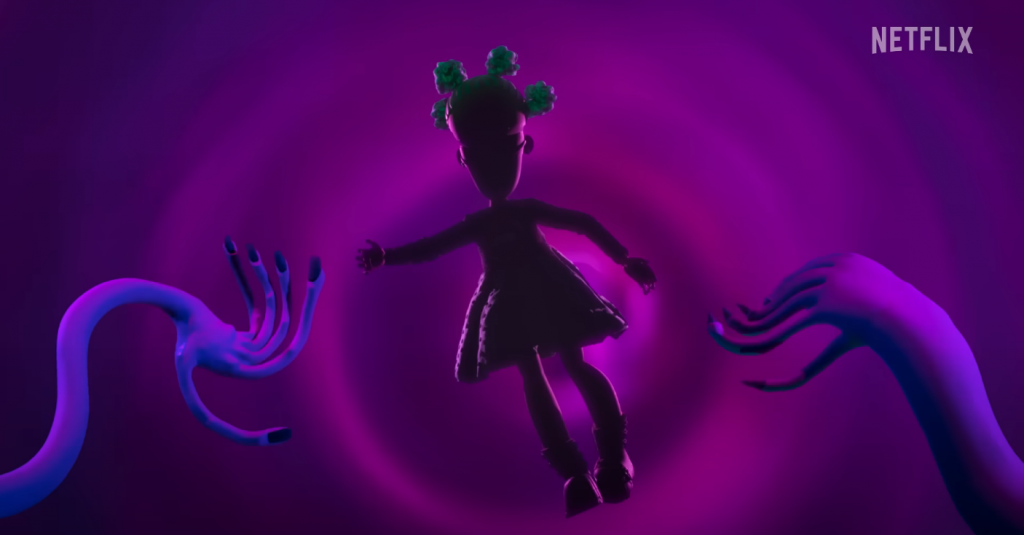 The aesthetic world of Wendell & Wild doesn't stop there though. The soundtrack is peppered with classic songs by BIPOC punk and alt rock bands including X-Ray Spex, Living Colour, and Death. This informs not only Kat's aesthetic, but the larger vibe of the movie as something distinctly black and punk. A film that's specifically interested in saying "fuck the system" from a young black girl's point of view. Which may well be why the film is so overstuffed, because there's so much to be angry about.
Wendell & Wild is a visual marvel and while its plotting is often overburdened by the many, many ideas it wants to communicate, Kat's desires and relationships with her friend Raúl (Sam Zelaya) and her parents are emotionally true and affecting. It's not Selick's best (that honor still goes to Coraline) but it stands among his other films as an emotionally potent, thematically rich, and always eye-popping work of stop-motion. 
If you'd like to read more of Kyle's work, you can check it out here!