CHILLING REVIEWS: 'Stranger Things Season 4: Vol. 2 – An Emotional and Action-Packed Second Half
When Stranger Things premiered on Netflix six years ago, no one could have imagined this level of phenomenal television. In every season, the show proved to have spectacular storytelling, loveable characters, and formidable villains, but Stranger Things Season 4 brings it up a notch and presents the audience with the show's most terrifying villain ever. The first volume of the fourth season premiered on May 27, and the beloved characters are split between three locations with new characters, which were hard to keep track of at times. The climax of "The Massacre at Hawkins Lab" provides the context of Eleven (Millie Bobby Brown) and Vecna/Henry/One's (Jamie Campbell Bower) backstory and the events back in season one. By making the last two episodes of season four into a four-hour packed finale, there is never a dull moment, as every question is answered.
The fourth season's second volume picks up right where Nancy (Natalia Dyer) is held captive by Vecna and he shows her the plans to destroy Hawkins. Instead of killing her, Vecna lets her go and asks her to relay the plans to Eleven. Nancy, Steve (Joe Keery), Robin (Maya Hawke), Max (Sadie Sink), Dustin (Gaten Matarazzo), Lucas (Caleb McLaughlin), Erica (Priah Ferguson), and Eddie (Joseph Quinn) figure out a plan to save Hawkins from Vecna's doom. In the meantime, Mike (Finn Wolfhard), Will (Noah Schnapp), Jonathan (Charlie Keaton), and Argyle (Eduardo Franco) are on their way to save Eleven from Dr. Brenner's (Mathew Modine) lab and help their friends back in Hawkins. Across the pond, after Joyce (Winona Ryder) and Murray (Brett Gelman) rescue Hopper (David Harbour) from the Soviet Union prison, they try to figure out a way to get back to America.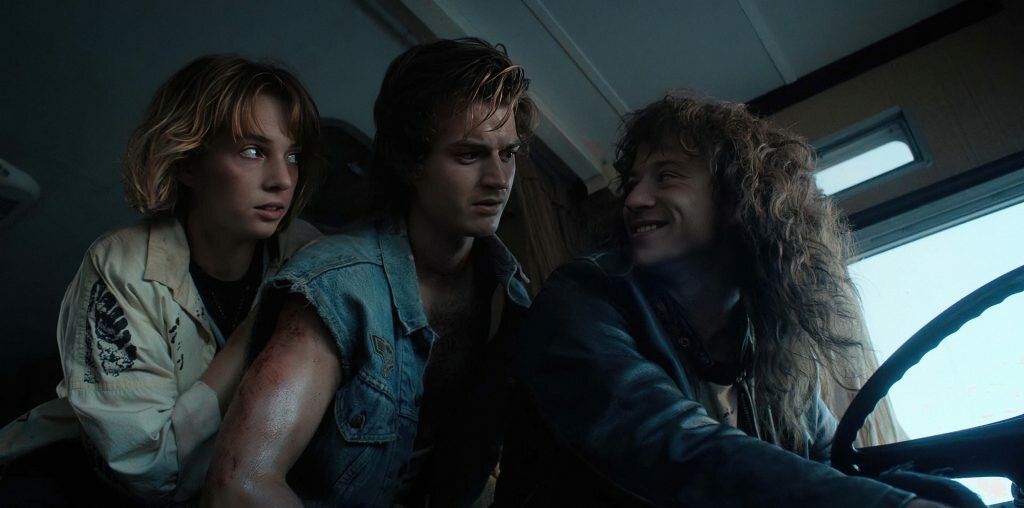 While everyone is scattered all over the place, there is always one place at the centre of Stranger Things, and that is Hawkins. In the first volume, the groups were split unevenly and the dynamics weren't as strong as in the previous seasons. However, when the stakes are higher and Vecna's plans are about to be unleashed onto the world everything falls into place so perfectly. The second volume, in which the eighth and ninth episodes had extra-long runtimes, provided the writers with time to flesh out the multiple storylines and characters arcs. But before any reunions between the groups could take place, each of the groups makes a master plan to defeat Vecna and save Hawkins from the end of the world.
The final two episodes of Stranger Things Volume 2 are immensely emotional, with great performances from all of the actors. If it didn't feel like these beloved characters were in danger before, the second half of the volume will make viewers feel as though they might get Vecna'ed and mind-flayed. Within this second volume, the audience witness battles which result in the deaths of a few major characters, and truly see the emotional turmoil that some of the characters are dealing with in this season. Max, who is the fourth and final target of Vecna, reels from the trauma of the event and her stepbrother Billy's (Dacre Montgomery) death, and she is saved by Kate Bush's "Running Up That Hill (A Deal From God)," just in time. Sink shines in every scene and manages to show the great lengths of her character's emotional turmoil.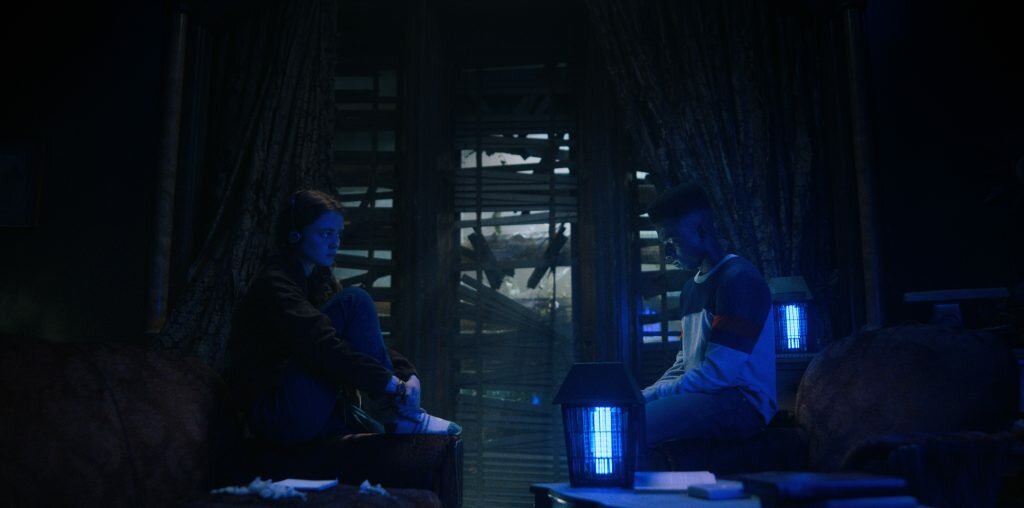 On the other hand, Will hides his sexuality and feelings from Mike and instead, advises his best friend to keep fighting for everyone. That scene is particularly important for Will, who was underserved and remained in the background for most of the first half of the season, as he expresses his emotions and speaks for El. This moment explains how much Will has been suffering silently all season, but all of this is meant to build more tension for Will's safety and eventual coming out in the next season. Schnapp does a great job at portraying the gut-wrenching scene, and it is his best and most impressive performance in this season.
Apart from these incredible performances by Sink and Schnapp, there are so many tender and emotional moments and performances delivered by Harbour, Ryder, McLaughlin and Matarazzo. There's not a moment for the characters to catch a break, and one of the best parts about this season is that it manages to squeeze in these emotional moments between the action-packed sequences. Eddie, the lovable metalhead and town mischief, who the town is convinced is the satanic killer causing the mysterious deaths in Hawkins, gets to have his ultimate hero moment. He confesses, in the first volume, that he ran away when Chrissy was possessed by Vecna, but he proves to overcome his cowardice. Steve's transformation into one of the most beloved characters in the show is impressive. His transformation from a silly jock to a sensitive and caring jock/paternal figure makes these moments more poignant than ever.
The biggest complaint of the first part of the volume is how Will, Mike, Jonathan and Argyle's subplot felt like a completely different story from the show, especially since it kept cutting back and forth from Russia to California and then Hawkins. Argyle was only written in the show for comic relief and his presence isn't as important. However, in this second-half, the Duffer Brothers justify Franco's character beyond the gags and make him a somewhat important character for the storyline. Every character's storyline converges in a way that promises a beautiful and heartbreaking reunion, and it pays off.
Despite these issues, Stranger Things Volume 2 has proven to be an important show that showcases that strength comes from togetherness with moments of hope and poignancy. Amidst moments of peril, the circumstances in which the characters are in grant a window into universal life and lessons and slaying away the monsters under your bed. The Duffer Brothers present this show as a metaphor for growing up and for six years, viewers have watched these unsupervised young children fight all sorts of demons and monsters, showing how important their small town is to them. This penultimate season shows great emotional growth for the central cast involved and the importance of friendship.
It's a bittersweet realisation that Stranger Things is almost coming to an end. The emotional framework puts everything in the right place. The final moments of the season leave the viewers, not with a cliffhanger, but sets up the fifth and final season. It's safe to say that the final season will have higher stakes and Vecna is sure to return, more menacing and dangerous. It's one of the best seasons ever, with emotionally-driven performances, action-packed sequences, and tender moments between these beloved characters. This is Stranger Things at its best, and it's only just the beginning.
If you'd like to read more of Nuha's work, you can find it here!